STANDARD PRODUCT OPTIONS
Mount Options
Most Dero products are available in three following standard mounting options: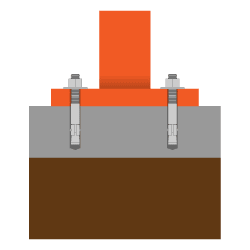 Surface Mount
Metal flange anchors to the ground with included wedge anchors. Other special anchors such as tamperproof nuts are also available.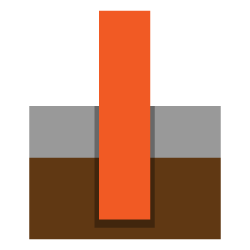 In-ground Mount
Rack is embedded into concrete surface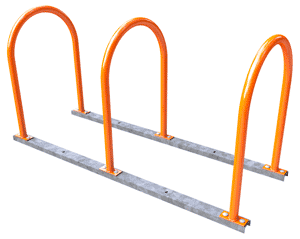 Rail Mount
Racks are bolted to rails which may be anchored to surface or left free-standing
Finish Options
Dero offers the following finish options on most products:
Galvanized
Hot dipped galvanized is an extremely durable and low cost finish option. The bike racks are hot-dipped galvanized after fabrication and then hand ground to ensure a clean, safe surface. Unless otherwise noted, a hot dipped galvanized finish is included in the cost of all Dero products.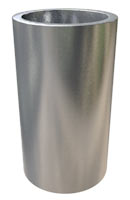 Stainless
Stainless steel is the most beautiful and durable option. We use a 304 grade stainless steel which will continue to look new and attractive for many years.
PVC Dip
Dero offers a rubbery, durable, black PVC coating on many models of bike racks. A rust-inhibiting pre-treatment is applied to the underlying steel before being dipped in UV-stabilized PVC. The coating is subsequently cured to produce a colorful coating that offers excellent protection against abrasion, impact, and corrosion. The PVC coating can be applied to galvanized racks to provide an even greater level of corrosion protection.
Powder Coat
Powder coating provides a durable finish using a solvent-free process that is better for the environment than liquid paints. If our 20 standard colors aren't enough we can match to over 250 custom colors.