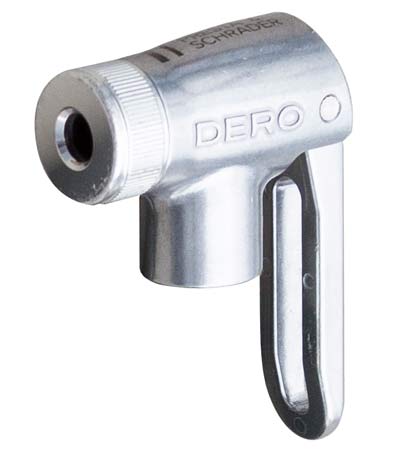 New Dero Metal Head™
The new Dero Metal Head™ is ready to rock the world of public bicycle repair. As the only all-metal pump head currently available, the Metal Head's sturdy cast aluminum construction and easy-to-use functionality takes center stage. Additionally, the new pump head features universal Presta and Schrader valve compatibility, and its rubber gaskets are serviceable with a separately available kit. Paired with our steel-reinforced, rotating hydraulic hose and robust line of Air Kit bicycle pumps, you'll be singing praises for the Metal Head's durability.
Please note: If you are replacing a plastic pump head with the Metal Head you will need to also purchase a new hose (see options for Metal Head with hose below)
Metal Heads require occasional maintenance and replacing of parts to remain serviceable.