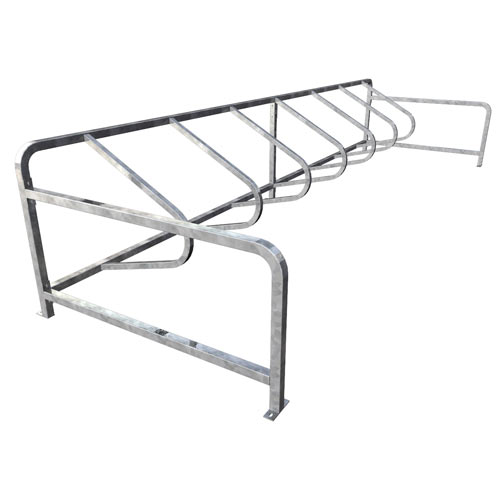 Easy Conversion
The Cycle Stall bike corral turns a standard on-street, car parking stall into protected, bike parking. The Cycle Stall is the first on-street bike parking kit that includes everything needed for the conversion from car to bike parking.
Rugged Support
The Cycle Stall frame is built from rugged, impact resistant, two inch steel. It provides a physical barrier from traffic while including racks with optimum frame support and security. The Cycle Stall is designed to work in a standard 22' parking stall. Additional sections may be added to extend your on-street bike parking when needed.
Like a Fish Needs a Bicycle
Fish and car shapes are also available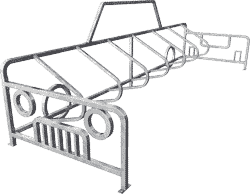 Parks 14 bikes.
| | |
| --- | --- |
| Security: | |
| Cost per Bike: | |