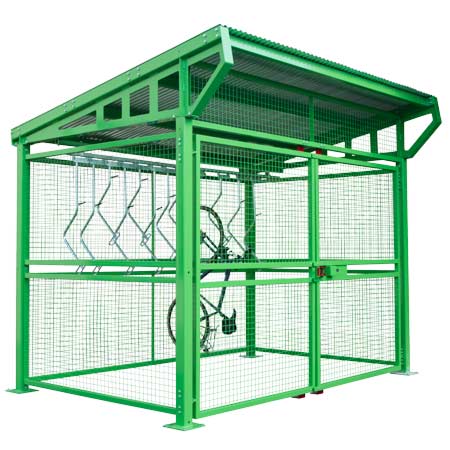 Whether the project is at a transit station, university campus, or residential building, the Bike Depot's modular design lets customers easily build out to meet their space requirements. They also have the option to fully enclose the Bike Depot with heavy-duty wire mesh and double doors to create the perfect, long-term bike station, or keep it open for public accessible, short-term parking.
All Options Open
The Bike Depot accommodates nearly all Dero commercial grade bike parking systems. Here are a few of the most efficient options.

It Adds Up
The Bike Depot's modular design makes it easy to expand.